Our Little Warrior's Journey with MPS VII (also known as Sly Syndrome)
Anyone who meets our youngest daughter Kylie always comments on her beautiful smile and playful nature. But these belie the significant challenges that she's faced since before she made it into this world. During my last trimester of pregnancy, Kylie showed signs in utero of cardiomyopathy, a condition where the heart muscle weakens and is unable to pump blood to the rest of the body as well as it should. After she was born, she suffered from an umbilical hernia, jaundice, and a club foot, the last of which required a series of lash braces for three years.
At eight-months old, Kylie was diagnosed with her first rare disease, pulmonary arterial hypertension (PAH). PAH is a rare progressive disorder in which the small blood vessels in the lungs become narrow, causing high blood pressure in the pulmonary arteries. While there was no cure, there were plenty of treatments to try and a thriving community of families who surrounded us.
Another life altering diagnosis: Mucopolysaccharidosis type VII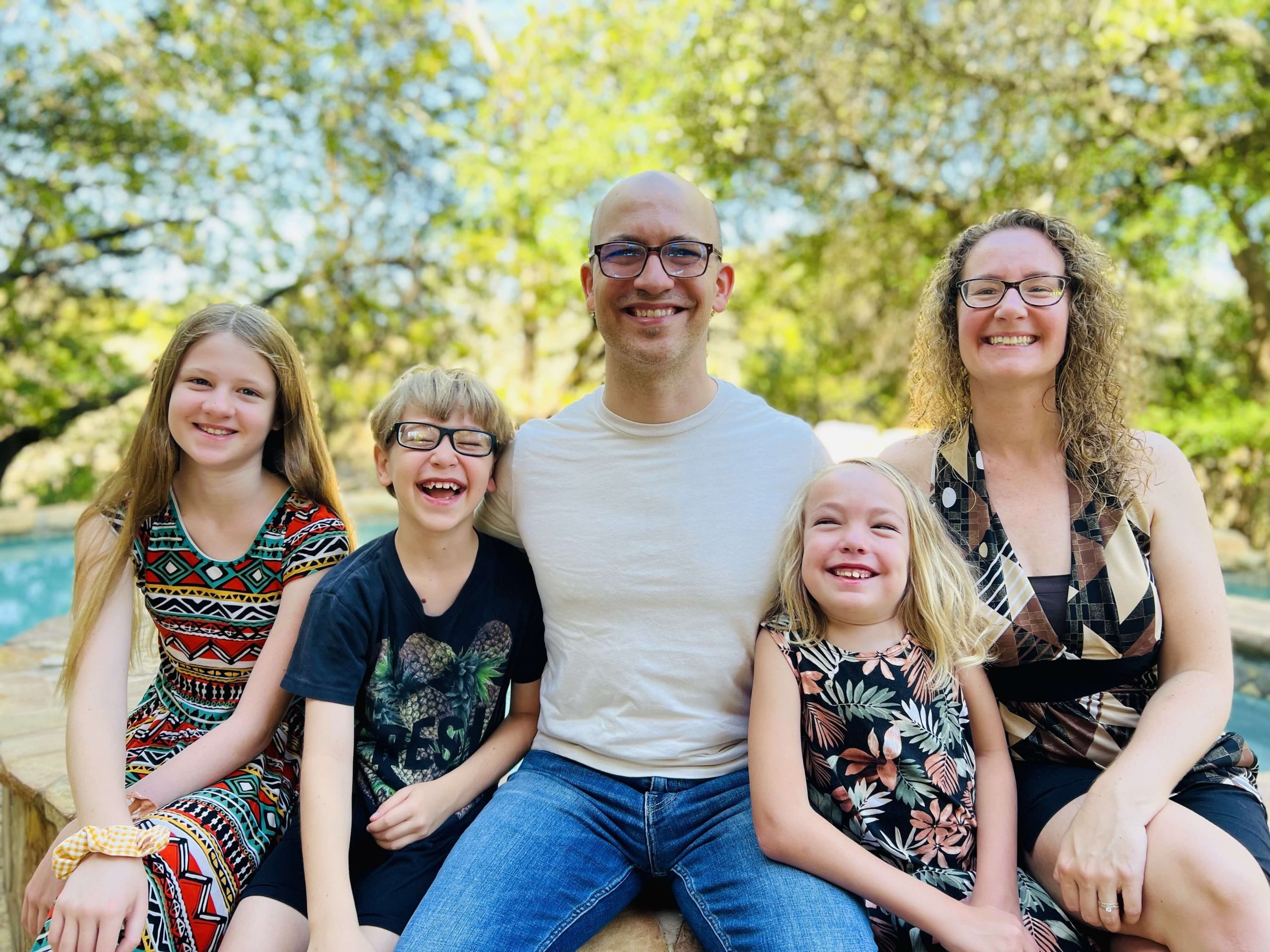 When Kylie was almost five-years old, her cardiologist noticed some skeletal abnormalities, including short stature, an enlarged head, and a distended abdomen. He referred us to see an endocrinologist and geneticist. X-rays showed severe scoliosis due to a hemivertebra, which came as a complete surprise.
When we saw the geneticist, he looked at Kylie and said: "I can't tell you exactly which type she has, but I'm pretty sure she has a lysosomal storage disorder." A few weeks later in November 2019, we received a call with a new diagnosis of MPS VII. Also known as Sly Syndrome, MPS VII is a genetic metabolic disorder caused by a deficiency of the lysosomal enzyme β-glucuronidase that affects most tissues and organs.  
Oddly, getting her diagnosis was very comforting. We finally knew the reason at the root of all her symptoms. Learning about her rare disease gave us a new level of normal and an idea of how life was going to be moving forward.
Making rare connections with the MPS community
Within a day of receiving Kylie's diagnosis, I reached out to the MPS Society, which has been amazing in helping us navigate our journey with MPS VII and introducing us to other MPS families. Quickly, we had new Facebook friends and opportunities to join MPS Facebook groups where we could reach out to others on a similar path. Once again, what could have been a very isolated journey with a rare disease was full of helping hands. We feel so supported and grateful for our MPS friends and the members of the rare disease community.  
Newborn screening offers hope with early diagnosis 
I have high hopes that newborn screening pilot programs for lysosomal storage diseases will improve the outcomes of babies born with one of these disorders. We waited five years for a diagnosis and spent many nights in frustration, trying to guess why our daughter was having so many unrelated issues. Imagining a future where families can leave the hospital with a diagnosis and treatment is incredibly beautiful. Early diagnosis can drastically improve lives.
By Suzanne, Kylie's mother 
Mucopolysaccharidosis Type VII (MPS VII)
Learn more about mucopolysaccharidosis type VII, accessing related resources, and finding opportunities to participate in research for MPS VII.
Learn More

about MPS VII